Aspiring Ph.D.
A student is not above his teacher, but everyone who is fully trained will be like his teacher.
"I am excited to be studying Entrepreneurship from the leading scholars in the field at the Mays School of Business at Texas A&M University.  My personal experience with startups gives me a unique perspective in this area." – Scott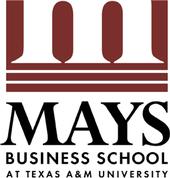 Mays Management Ph.D Program:
Ranked 6th for the number of its faculty recognized as Academy of Management Fellows.
Ranked 6th overall in faculty impact on the literature over a 25-year period according to a study published in the Journal of Management.
Three of the most-cited authors in management literature: Michael A. Hitt (#8), Murray R. Barrick (#39), and Luis Gomez-Mejia (#93)
Current Research Interests Include:
What external factors cause an entrepreneur to "pull the trigger" and start a new venture.
Which external trigger factors are more effective at creating successful ventures.